Iran and Iraq Lift Visa Restrictions
Iraqi Prime Minister Mustafa al-Kadhimi arrived in Tehran, where he will meet with President Ebrahim Raisi and a number of important leaders.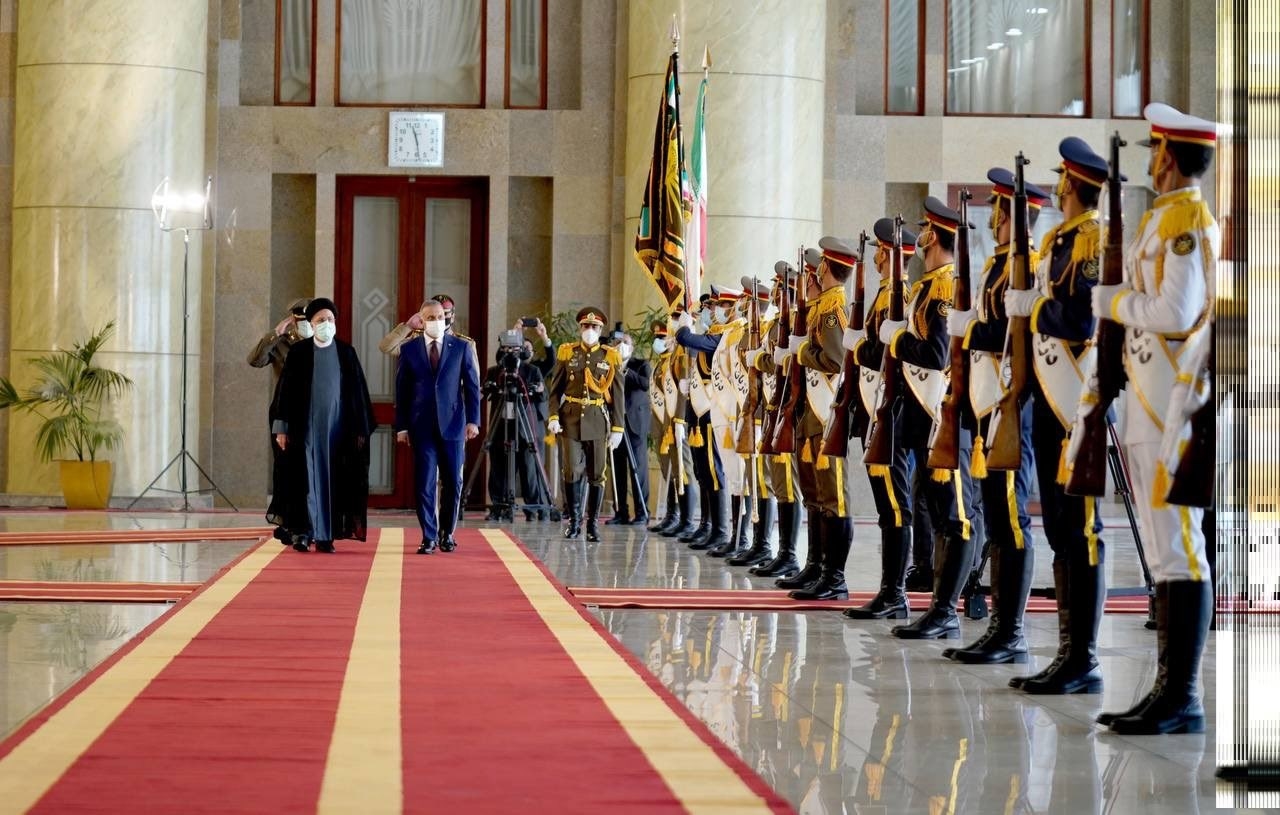 Iraqi Prime Minister Mustafa al-Kadhimi arrived in Iran on Sunday to meet President Ebrahim Raisi.
During a joint press conference after their meeting, Raisi announced that Iraq and Iran will strengthen their relations despite enemy attempts to curtail these efforts.
Al-Kadhimi explained that Iraq is eager to improve its relationship with all neighboring countries, thanking nations who stood by Iraq in the face of ISIS, especially Iran for its crucial role in defeating terrorism.
Both countries have agreed to lift visa requirements between the two countries.
جرت صباح اليوم الأحد، في قصر المؤتمرات الدولي في العاصمة الإيرانية طهران، مراسم استقبال رسمية لرئيس مجلس الوزراء @MAKadhimi من قبل رئيس الجمهورية الإسلامية الإيرانية السيد إبراهيم رئيسي. pic.twitter.com/rSNKBuVUsi

— المكتب الإعلامي لرئيس الوزراء 🇮🇶 (@IraqiPMO) September 12, 2021
According to Iraqi government sources, the Prime Minister will meet with numerous Iranian leaders to discuss common interests and consolidate efforts of sustainable development and energy, as well as the security and stability in the region.
Iranian officials in Tehran to discuss security, energy, and bilateral relations.
In a statement before his departure, al-Kadhimi revealed the visit seeks to deepen bilateral ties, open up prospects for collaboration in multiple sectors, and focus on the deep connection between the two nations.
Rafael Grossi, the Director General of the International Atomic Energy Agency, arrived in Tehran Saturday ahead of the Agency's Board of Governors meeting this week, which includes 35 countries.
Saeed Khatibzadeh, the Iranian Foreign Ministry Spokesperson, indicated that Grossi's visit coincides with the technical cooperation between Iran and the agency, hoping the Board of Governors would not be pressured into taking measures that could harm the ongoing cooperation.
Informed diplomats announced on Saturday that Grossi will travel to Tehran this week for talks that may "ease a standoff between Iran and the West" to prevent the failure of the negotiations designed to revive the Iran nuclear deal.